---
---
---
---
---
Not Spooky But Very Noir

Théophile Alexandre Steinlen (1859-1923) is famous for his drawings of local Montmartre Cats. Some of them ended up on posters for Le Chat Noir, a local hangout for artists in his day. Many of the drawings now live in The Metropolitan Museum. Our cat totes are perfect for your Halloween candy or your daily baguette.

Click Here to Shop Now

for

Chat Noir Kitchen Decor

---

You May Also Like Our

Beverage Napkins



www.DecorativeThings.com
212 686 9313


Free Gift Wrap

Follow us:

Forward this message to a friend
---
---
The New Yorker

Typeface & Tiffany Studios

Recently The New Yorker launched a redesign. Some of the new type is really small. Here's a solution we love.


This magnifying glass is based on an original Tiffany Studios magnifying glass designed by a woman designer named Meta K. Overbeck (American, active ca. 1914–1933). Louis Comfort Tiffany hired Overbeck to supervise his revolutionary designs. Under their collaboration, jewelry became art.

The Metropolitan Museum created this magnifying glass reproduction to celebrate their Tiffany Glass Collection. The original is in a Museum but you can own a piece of history with this lovely reproduction and read The New Yorker with ease.

Click Here to Shop Now




---

You May Also Like Our Dragonfly Jewelry

www.DecorativeThings.com
212 686 9313


Free Gift Wrap

Follow us:

Forward this message to a friend
---
---
OK! Magazine ruffles British feathers

A feature quoting Kate's trainer about weight loss reportedly has generated a huge backlash among British Mums.




Our new Keep Calm and Carry On Belts are totally adjustable.




Perfect for new and old Moms and Dads and back to schoolers.

Click Here to Shop Now




---

You May Also Like Keep Calm and Carry On Shirts

www.DecorativeThings.com
212 686 9313


Free Gift Wrap

Follow us:

Forward this message to a friend
---
---
Quintessentially British! Dragons of Walton Street

Dragons of Walton Street has been selected to do Kate's Nursery. We don't know what Kate's baby will be called. But there will surely be four little Beatrix Potter Rabbits in the nursery and their names are Flopsy, Mopsy, Cottontail and Peter.

Click here to Shop Our Beatrix Potter Three Piece Dish Set




---

You May Also Like Our Keep Calm and Carry On Tote Bag

www.DecorativeThings.com
212 686 9313


Free Gift Wrap

Follow us:

Forward this message to a friend
---
---
Don's Vietnam Zippo Lighter Says It All

Even if you don't smoke, a repro of Don Draper's zippo is a good thing to have these days when matches can be scarce. Light your grill or your candles in Mad Men style. A super 2013 summer hostess gift. Exclusively ours. $44.

Click Here to Shop Now




---

You May Also Like Our
Long Matches

www.DecorativeThings.com
212 686 9313


Free Gift Wrap

Follow us:

Forward this message to a friend
---
---
---
---
Feeling Horsey?

Who's not feeling horsey? The Run for the Roses was a thriller. The Preakness and the Belmont are coming up and Prince Harry is playing polo in America. Horse decor gifts are an exciting choice for the

Prince (or Princess)

in your life.

Click Here to Shop Now




---

www.DecorativeThings.com
212 686 9313


Free Gift Wrap

Follow us:

Forward this message to a friend
---
---
---
---
Life with Andre, Kenneth Jay Lane & Cartier



The gems that Kenneth Jay Lane seems most excited about for spring are in his Cartier inspired Tutti Fruitti collection. Andre Leon Tally scooped them for Vogue and we've got them for you to purchase. The original gems were real rubies, emeralds, sapphires and diamonds. They are now in the Cartier archives. But you can see Daisy Fellowes the celebrated Paris editor of American Vogue wearing them in 1936 below. Or

buy the fabulous Kenneth Jay Lane costume version from Decorative Things.




*The Hon. Daisy Fellowes (née Marguerite Séverine Philippine Decazes de Glücksberg, (April 29, 1890 – December 13, 1962), was a celebrated 20th-century society figure, acclaimed beauty, minor novelist and poet, Paris Editor of American Harper's Bazaar, fashion icon, and an heiress to the Singer sewing machine fortune.

---

You May Also Like our Verdura Inspired

Basket Weave Bracelet

www.DecorativeThings.com
212 686 9313


Free Gift Wrap

Follow us:

Forward this message to a friend
---
We're "Ga Ga" for Lady GaGa's Kenneth Jay Lane Necklace & Earrings

Click Here

to Shop for Lady GaGa's Kenneth Jay Lane Necklaces & More Great Mom's Day Gifts





---

www.DecorativeThings.com
212 686 9313


Free Gift Wrap

Follow us:

Forward this message to a friend
---
Kenneth Jay Lane Essentials for Your Award Winning Mom


Click Here to Shop Now




---

www.DecorativeThings.com
212 686 9313


Free Gift Wrap

Follow us:

Forward this message to a friend
---
---
---
---
---
---
"Lifestyle Products for Art Lovers"

A Limited Edition Collection for The Saatchi Gallery

Click Here to Shop Now

www.DecorativeThings.com
212 686 9313


Free Gift Wrap



---
---
---
A Valentine to All Our Wonderful Customers

We wish we could write a thank you note for all your support in 2012 in calligraphy but we can't. However our new paperweights will give you a touch of calligraphy from a master. Bernard Maisner is sometimes called "The" New York Calligrapher and you know how many parties we have here in NYC. His work has been seen in the windows of New York institutions like Tiffany's and Bergdorfs and in movies like Gangs of New York. We know there are lots of people in and outside of New York who will appreciate the master calligrapher's work so Decorative Things is happy to offer you a little touch of Maisner with his desk accessories. And most of all, thank you, thank you, thank you, for all your support. We love all the nice thank you notes and emails we get from you and appreciate your business very much.




Click Here to Shop Now for Valentines Day and MORE



www.DecorativeThings.com
212 686 9313




Click to view this email in a browser

Free Gift Wrap



---
---
---
---
---
---
Jewelry from The Hermitage & The Metropolitan Museum of Art

Dragonfly Brooch inspired by Russian 19th Century jewelry in the Hermitage. Swarovski crystals and a freshwater pearl. 2 1/4" L x 3" W. Reproduced by a partnership of the Metropolitan Museum of Art and the Hermitage. 50% of the proceeds of your purchase go to the Metropolitan Museum.

Click Here to Shop Now





You May Also Like:




Dragonfly Pin inspired by a Tiffany Lampshade




House of Robin Design Owl brooch (French, established 1824)




Bee brooch inspired by a Faberge Design

www.DecorativeThings.com
212 686 9313




Click to view this email in a browser




Free Gift Wrap



---
---
Placemats in 10 Flying Colors


Woven Plastic Placemats from Scandinavia. Waterproof, durable, easy care. Good for Thanksgiving day and all the leftover days too. See our many other

Placemat Styles

too.




Click Here to Shop Now

www.DecorativeThings.com
212 686 9313




Free Gift Wrap



---
Peanut & Pistachio Baskets

A New Thanksgiving Tradition

According toThe New York Times, this year has been a "good year for farmers of peanuts." That's good news for Americans, who happen to be nuts for nuts. Our nut baskets give you a side for the peanuts, or pistachios, and a side for the shells. Fill a basket for your family and friends on Thanksgiving and give thanks for our many blessings. Have a blessed Thanksgiving.

Click Here to Shop Now


212 686 9313




Click to view this email in a browser

Free Gift Wrap



---
James Bond Reporting for Duty

As Seen in the New James Bond Blockbuster, Skyfall.


The Hottest Mug in the UK! Now atwww.DecorativeThings.com.
Irresistible Christmas Gift. Everybody needs a Q & M in their life.

Click Here to Shop Now

You May Also Like:Scrabble Mug

Free Gift Wrap


www.DecorativeThings.com
212 686 9313

---
Shop for Hurricane Relief

Reminder: Decorative Things is giving 5% of sales to the Red Cross for Hurricane Relief thru November 5th. To further entice you to shop 'til you drop and give to the Red Cross this weekend, I want to tell about our newest from Kenneth Jay Lane and Chanel. Our KJL Chanel pearls are stunningly like the ones just shown on Chanel's spring 2013 runway. We Northeasterners will get through this difficult time. Do your part this weekend and get ready for Holiday and 2013 too. These pearls are fab! Get yours now and support the Red Cross with your purchase.

Click Here to Shop Now




or




Click Here to Give Directly to the Red Cross

www.DecorativeThings.com
212 686 9313




Free Gift Wrap



---
Send a Keep Calm Package to Northeasterners

& Money to The Red Cross


Mayor Bloomberg said some of the devastation he saw on his tour of New York's boroughs looked like a WWII war zone. Our hearts go out to those who are suffering more than inconvenience. Keep Calm and Carry On posters were designed to get the British thru WWII, hopefully the slogan will help Northeasterners get thru Hurricane Sandy too. FROM NOW UNTIL NOVEMBER 5th, DECORATIVE THINGS WILL GIVE 5% OF SALES PLACED ATWWW.DECORATIVETHINGS.COMTO THE RED CROSS FOR HURRICANE RELIEF. We hope to ship by November 5th, or sooner depending on when the electricity at our warehouse goes back on.

Click Here to Shop Now




or




Click Here to Donate to The Red Cross directly

You May Also Like:
Emergency Hand Crank Radio

www.DecorativeThings.com
212 686 9313




Free Gift Wrap



---
"Pink is the Navy Blue of India." –Diana Vreeland

These photos of India were taken by Norman Parkinson for Vogue in 1956. Parkinson understood that 1950s readers read fashion magazines to see the settings as well as the clothes. Photos of models in front of the Red Palace in Jaipur, in the rice patty fields, or at the back of the Taj Mahal satisfied that craving. And they satisfied Vogue editor Diana Vreeland who exclaimed, 'How clever of you, Mr Parkinson also to know that pink is the navy blue of India.' when she saw his photographs.

It was also very clever of breast cancer advocate Nancy Brinker to make the favorite color of the sister she lost to breast cancer the symbolic color of Breast Cancer Awareness. We just want to remind you: 10% of all Pink Keep Calm and Carry On Items sold by Decorative Things go to Breast Cancer Research EVERYDAY ALL YEAR. And for the rest of October, we'll give 10% off EVERYTHING you buy to Breast Cancer Research. Pink or any other color. (Enter code BCA2012 in the Comments Section.)

Click Here to Shop and Give

www.DecorativeThings.com
212 686 9313




Free Gift Wrap



---
---
---
---
---
---
EVERY MOM'S A STAR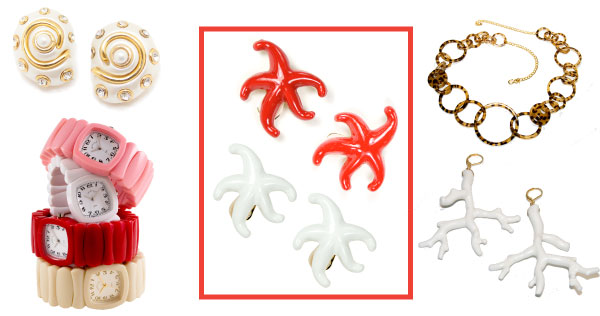 They say diamonds are a girl's best friend. We thought it was Mom & Kenneth Jay Lane jewelry. Feeling inspired? Take Mom to see "Fabulous Fakes: The Jewelry of Kenneth Jay Lane" at the Norton Museum in Palm Beach, thru May 1st.

WILL & KATE MUGS!
Click here to shop now
---
KATE MIDDLETON NEEDS A TOTE BAG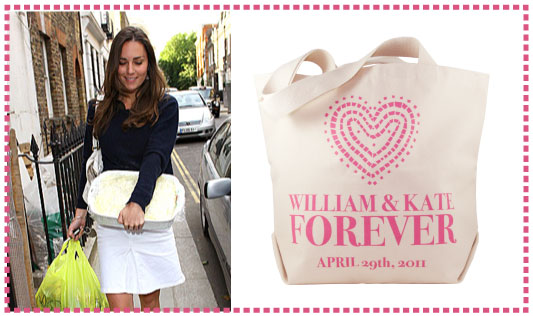 Watch the Royal Wedding on April 29th. Remember the day with a
Royal Wedding Tote Bag. $25

WILL & KATE MUGS!
---
MAKE MOM SMILE ON MOM'S DAY - MAY 8TH
They say Tina Fey does not really need eyeglasses. They are just part of her comedic look. But your Mom may need them for real. Help her never lose her eyeglasses again with our eyeglass trays. Dad will like them too.


WILL & KATE MUGS!
---
IT'S CURTAINS…and mirrors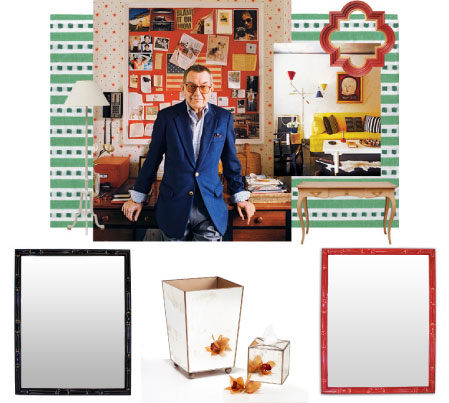 Last week Sotheby's had the Albert Hadley "Retirement Auction." Some of the best finds were the mirrors. Like everything Hadley does, they were not too precious. "Too, too." is not Hadley's style. The mirrors went for a lot of money anyway - probably because they were Hadley's.

Get the look without having to bid against all the other Hadley fans with our bamboo framed mirrors and mirrored wastebaskets.
Click here to shop
---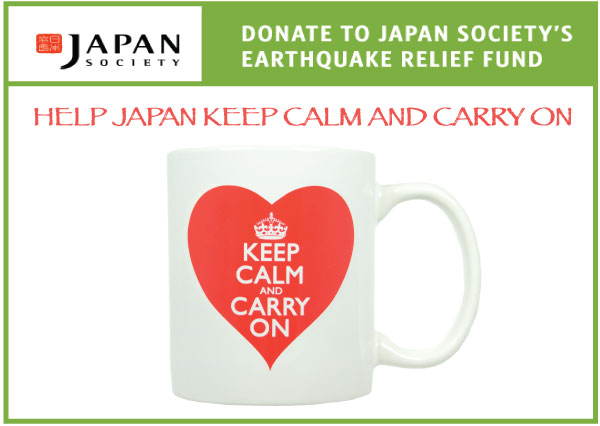 Starting this week, Decorative Things is contributing 25% of sales of our Keep Calm and Carry On Red Heart Mugs to the Japan Society for the Japan Earthquake Relief Fund.*
*while supplies last
or
Contribute to the Japan Earthquake Relief Fund via the Japan Society website:
www.japansociety.org/japan_earthquake_relief_fund
or
by sending a check to:

Japan Society
333 East 47th Street
New York, New York 10017
Attn: Japan Earthquake Relief Fund
(Please make your checks payable to "Japan Society" and indicate
Japan Earthquake Relief Fund on the memo section of the check.)
---
WEDDING WATCH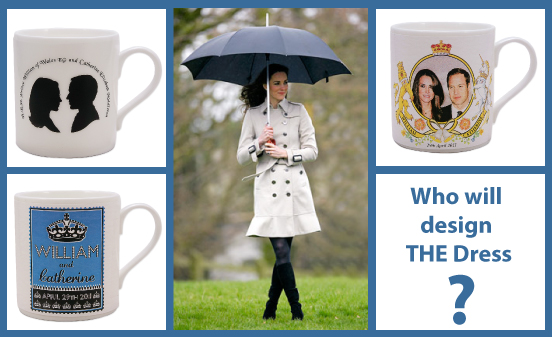 This week Kate appeared in a cashmere Burberry Trench and Women's Wear Daily weighed in on "The Kate Debate: Weeding Down Wedding Gowns."

For more on who will design the wedding dress and to get your Royal Wedding Souvenir Mugs, CLICK HERE

---
Pillow Talk
William & Kate Royal Wedding Pillow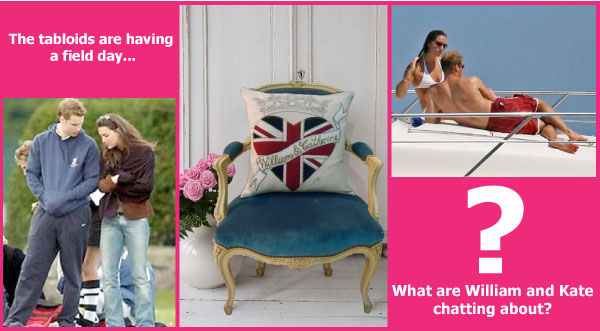 $199
CLICK HERE TO SHOP
and read the latest on the Royal Wedding
---
From Martha to Michelle...

A Lady Loves a SALE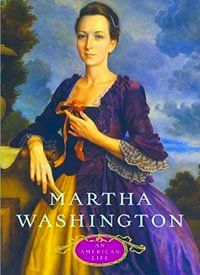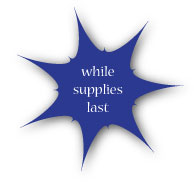 Shop our "First Ladies Sale"
50% OFF on most items
CLICK HERE TO SHOP
---
Attaches to Any Mobile Phone
Reduces exposure of potentially harmful cell phone radiation by 96%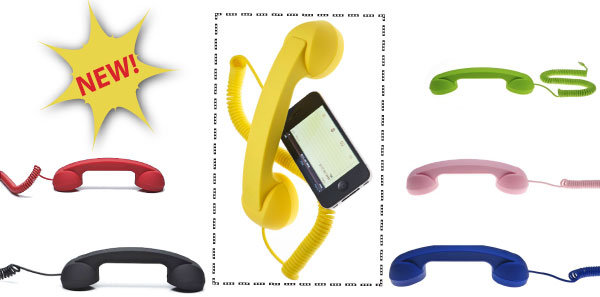 $29.99


span style="font-size: 14pt;">Available in 6

C

O

L

O

R

S




CLICK HERE TO SHOP
---
Little Trays That Count the Ways...

CLICK HERE TO BUY

For your Valentine or your Vanity. $20
---
Good Housekeeping Recognizes Good Chocolate
This month Good Housekeeping features our Keep Calm and Carry On chocolates on their Good List. I'm thrilled to be among the amazing products Good Housekeeping has been touting since May 2, 1885.
Recently I went on a tour of the magazine's new headquarters in the fabulous Norman Foster tower in Manhattan. Clearly, today's Good Housekeeping is not your grandmother's Good Housekeeping but it is continuing a wonderful tradition.


Keep Calm Chocolate bars just in time for Valentine's Day
---
---
NOTE PADS FOR VALENTINES DAY OR EVERYDAY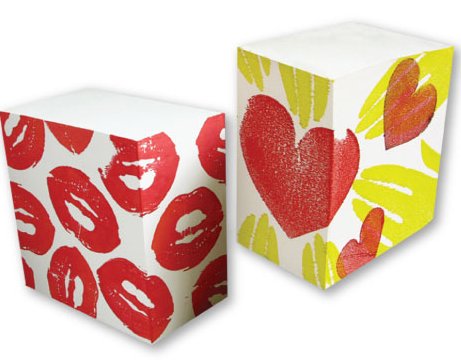 Handpainted, 100% Recycled Paper
1000 Sheets per pad
2" x 3" x 5"
$25 per pad
S.W.A.K., XOXOX, LOL, & Free Gift Wrap!
---
HOME OR AWAY GAMES
For anyone under your mistletoe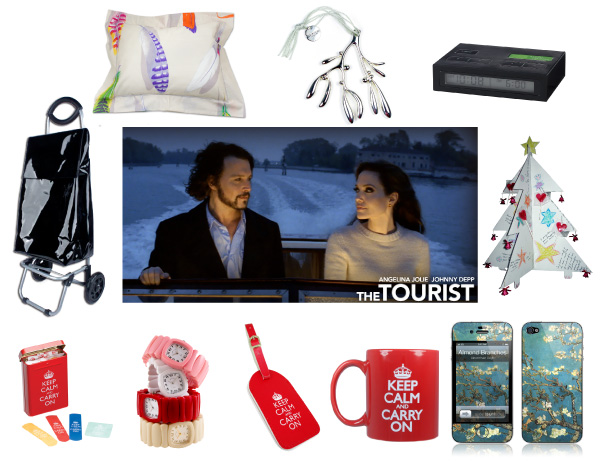 Gifts from $10-$55
---
BRITISH STYLE GIFTS
Union Jack Pillow, as seen in WSJ Magazine, Dec 4th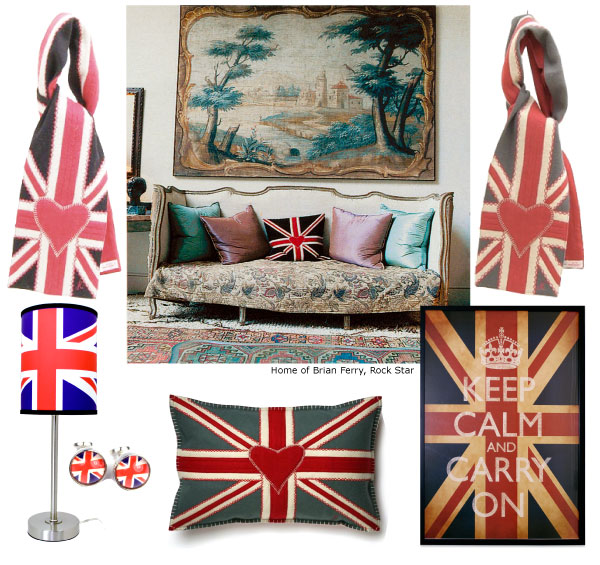 "Having things you love is like like having a lot of pets all in the same room"
Union Jack Scarves
$155
, Union Jack Framed Poster
$124
, Union Jack Pillow
$140
, Union Jack Cufflinks
$100
, Union Jack Lamp
$60
---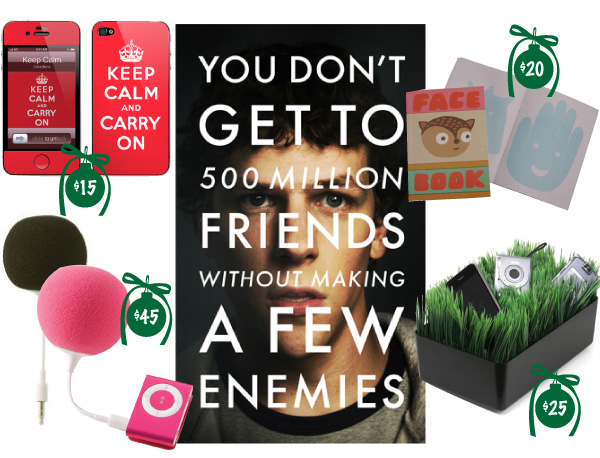 The movie The Social Network ends with the Beatles song, "Baby,You're a Rich Man". No matter how many friends you have, whether you're rich, or not, we've got gifts for your social network.
---
HOME FOR THE HOLIDAYS
Whether it's your house, or 10 Downing Street...
Keep Calm and Carry On gifts are always welcome.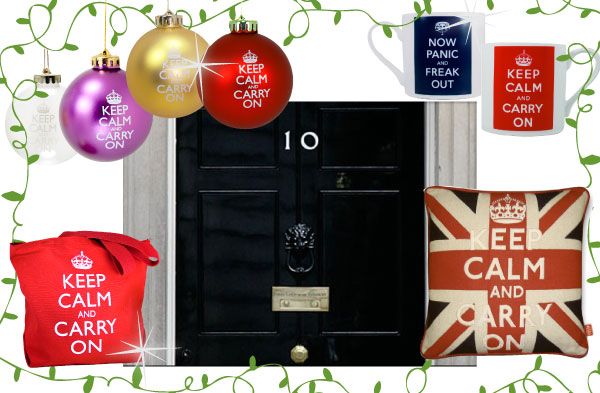 Keep Calm Ornaments $10, Tote Bags $25, Mugs $15-$25, Throw Pillows $75, and more!
CLICK HERE TO SHOP NOW
---
"A sexy gift for him or her!"

-House Beautiful Magazine Sexy Gifts list

Hide on or under his or her pillow.

Imported from Penhaligon's of London,

"Merchants of Attraction since 1870".

Hang it on the tree for Xmas. Use it as a paperweight afterwards. Comes in Penahaligon's box.

3.5"x3.5", $30.

See our Keep Calm and Carry On Ornaments too!!




---
---
"FASHION CAN BE BOUGHT. STYLE ONE MUST POSSESS." Edna Woolman Chase

(Edna Woolman Chase)

(Anna Wintour)

Edna Woolman Chase (1877-1957), editor-in-chief of Vogue magazine from 1914-1952, worked her way up from the mailroom which makes this quote quite poignant. After WWI she created the fashion show to help get fashion jump started. Talk about Keep Calm and Carry On.

What are you wearing to Thanksgiving? Are you a guest or a cook? Think of Edna and Anna and look chic either way. Style can't be bought but accessories can. And hey, you, or whoever is cooking that turkey, deserve a little gift.

Keep Calm and Carry On Apron $25
Bangles $99
---
MAKE A CLEAN SWEEP

(Copyright The Museum Of Modern Art, New York)

"Is there art in a broomstick?" asked Time Magazine in 1953.

New York's Museum of Modern Art answered , "Yes, if it is designed for usefulness and good looks."

The Frankfurt Kitchen of 1927 pictured above is part of "Counter Space: Design and the Modern Kitchen" at New York's Museum of Modern Art thru March 11th. See the show and add good design to your kitchen with our well-designed brooms and dustpans.

Broom $30

Dustpan $15
---
This week I heard David Beevers, "Keeper" of the Royal Pavilion at Brighton in England speak (in his lovely British accent) about Chinoiserie. Brighton, as you may know was King George IV's "pleasure palace" built from 1787-1823. It's famous for its "exotic oriental appearance both inside and out." Chinese images and references abound- bamboo, pagodas, dragons... I've always liked Chinoiserie so it was fun to learn a bit more about its origins.

Apparently Chinoiserie as a term didn't start being used until 1845. It was a fantasy of what Europeans thought far eastern countries were like. No one knew much at all about these cultures and the Chinese were baffled by the style when they did get to see it. The motifs the English, French and others used for Chinoserie were sought for strangeness and novelty, not necessarily beauty. Because China was so inaccessible, a lot was left to the imagination.

Beevers said that Chinoiserie was viewed by the English as an escape from Classicism and reason and thereby viewed as a free, somewhat frivolous and informal look.

Photos of Brighton don't exactly look like what I call informal! But formal or informal, if you have a hankering for Chinoiserie in your home decor, you can get a fix from our Bamboo candles or our 11" long Penhaligon's fireplace matches in a charming English tin with a drawing of Brighton Pavilion on it. They make fantastic gifts from $15 and up.... You may even feel transported to China-or at least Brighton.


Small Bamboo Candle $15

English Match Box $45
---




ALL WHITE ROOMS & FLOWERS

Last night I heard Pauline Metcalf speak about her new book Syrie Maugham, Creating Glamourous Interiors about the great British decorator Syrie Maugham, (July 10, 1879 - July 25, 1965). In case you're wondering, Syrie was married for a short while to W. Somerset Maugham. She was a great friend of Cecil Beaton, Noel Coward and other interesting characters of her day.

Among other things, Syrie was famous for being the first decorator to do an all-white room, for her use of black and red lacquer and tufted furniture. One of her great collaborators was the floral designer Constance Spry. Together they started a vogue for all white flower arrangements.

The Constance Spry of today is Diane James. Our Diane James white flowers, $110, can give any room an instant touch of Syrie Maugham glamour. Available in pink too. Diane James gives 20% of sales from the pink roses to Breast Cancer Research.

Diane James Silk White Flower $110

Diane James Silk Pink Flower $110
---
No this shot of me with Cindy Lauper was not taken on Halloween last year. It was taken a couple of weeks ago at a fundraiser for Rosie O'Donnell's amazing organization, "Theater Kids." Cindy sang her hit Girls Just Wanna Have Fun. The music was fantastic – and her hair was mesmerizing. Sorry I can't offer you any red wigs but here's some fun Halloween decor ideas.

Owl Doormat $25

Chocolate Candy $10

Skull Doormat $25

Ghost Toy $25

Zombie poster $10

Candy Bowl $20-$60

Click Here to Shop Now.




---
PINK THINGS COLLECTION OCTOBER 2010



Geralyn Lucas's book Why I Wore Lipstick to My Mastectomy is an uplifting read for breast cancer survivors. Lifetime TV made a movie based on it. Geralyn is now 15 years cancer free. Ann Moore is her oncologist. Geralyn says she chose Dr. Moore because "she was the most CALM oncologist I ever met." Geralyn travels all over the USA for Breast Cancer Awareness. She has a pink Keep Calm and Carry On tote bag from Decorative Things.

October is Breast Cancer Awareness month. 20% of sales from the Decorative Things "Pink Things Collection" will go to "The Ann Moore Breast Cancer Fund" at New York Weill Cornell Medical College.



Click here to shop and support the cause.

Tote Bag $25
Bumper Stickers
$20 set of 4
Poster 23.4"x16"
$25 unframed
$124 framed
---
FASHION'S NIGHT OUT- NYC SEPT. 2010

It was a thrill to see Lauren Hutton at Armani on Fashion's Night Out. She was wearing a red Armani jacket and carrying a bunch of daisies which seemed totally appropriate - she's fresh as ever.

We've got lots of new fall fashion items at Decorative Things including iPhone, iPad and Blackberry Covers. Click Here to Shop Now.

decorativethings@yahoo.com

Gift Wrap is Always Free at www.decorativethings.com
---

---
---
---
---
---